Rent a car with a bed, why ?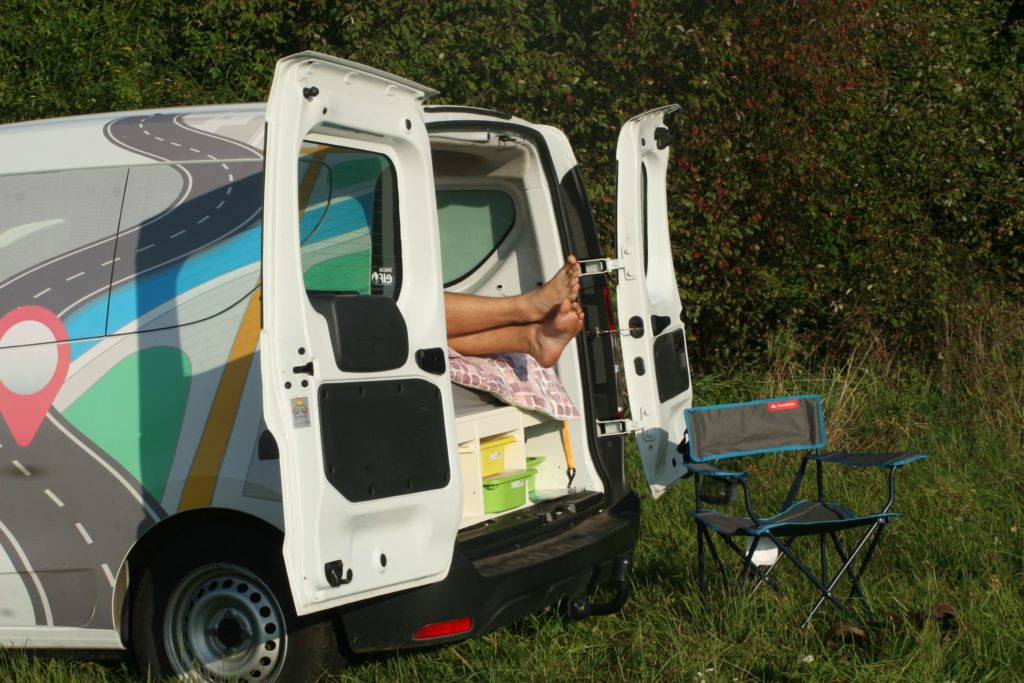 Today's wishes for renting, sharing, sharing the economy call it what you want. Let's explain why to rent a car with a bed for a trip?
Predominantly in large cities, the overload of traffic forces people not to have cars. Terrible parking, the car withers in the wind and rain and you drive once in a while. Why have a car? Why have capital in your car at a disadvantage? Futility. Sure, there is a group of people who perceive ecology just like that. Okay, but you're 30, you got your first car, and you got it for work, and you're IN – then it's tiny, economical, uncomfortable. But you want to go somewhere in two and your Skoda CitiGo really is not for a long trip in Europe. Or did you just arrive in Prague right now and need to go where the subway is not? Perhaps to know the beauty of our country?
Be cool, action and do nothing at all, just plan your trip and go where you want. When you are tired, or when you like it somewhere, just stop as long as you want. Sleep peacefully and the target is suddenly much closer.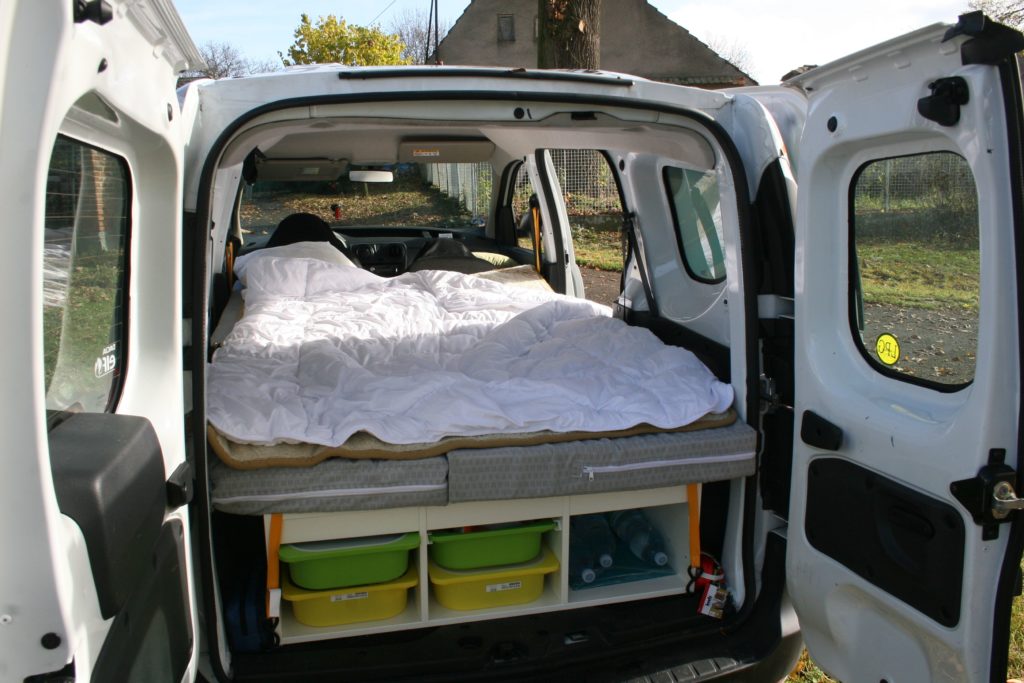 You just rent a car with a bed.
Our car rental company is profiled to rent a car for esting for two.Why travel in two?
Because you can rent a large caravan for 6 people in fifty others rentals. But our cars are designed to travel those people who are more concerned with traveling than housing and are willing to sacrifice a little comfort for the trip.
You are not a family, traveling with a friend of only two, or alone. Borrowing a large caravan means increasing fuel costs, leaving an unnecessary carbon footprint, yet you can combine the advantages of a caravan with fuel-efficient delivery in one.
By renting a small car with a bed that does not look like a caravan and yet meets all the advantages of traveling on your own and comfortable sleeping without constant search for accommodation, you get many benefits. A few of them are examples.
The fact that our car with a bed does not intentionally look like a caravan, but just like an ordinary van frees you from being forced to sleep in reserved places. In our car you will sleep comfortably and safely just off the pub where you spent a pleasant evening, perhaps right on the square at the best address and no one will tell you ashes. You can sleep, even in larger cities, free of charge on the first street you will find and there will be no paid parking. Maybe in Italy they just won't let you sleep in the caravan. In our case, you just need to find a place where you like and not to provoke much, and you can sleep peacefully in a place where you wouldn't have a chance with a large caravan.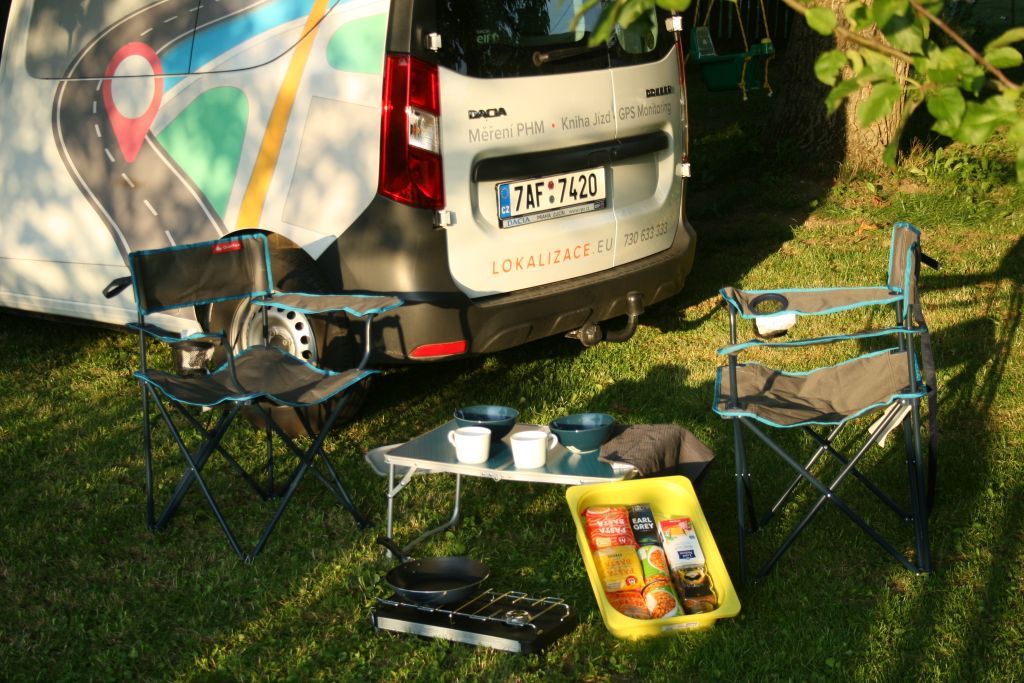 Our cars contain full equipment even for longer trips than the weekend or seven days. Except for showers and toilets, which simply do not fit into a small van, everything is needed in cars. So big bed, 200 x 140 cm. Backpack storage, equipped kitchenette, cooker, dishes, pots pan, forks and knives, chopping boards, mugs and more. Always available: coffee, tea, sugar, salt, pepper. condensed milk, drinking water supply and the like. Two folding chairs, table for comfortable lounging, towel towels, clean sheets and warm blanket.
Now in winter you will appreciate the independent heating, when the comfort temperature heat the camper within 5 minutes.
So we wish you happy kilometers and enjoy the freedom of travel.